The Artisanals [USA] Cancelled !
Cancelled !
Tue, 01.02.11 | 20.30h |
Happy Billard * Kurt-A.-Körber-Chaussee 73* 21033 HH- Bergedorf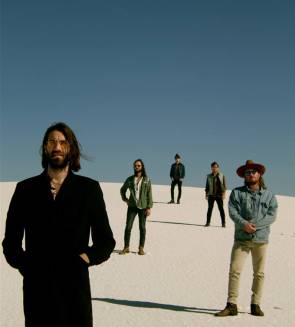 Tour Abgesagt !!!!!!
Somewhere on a dusty road or a well traveled interstate, right at this very moment, a rock n' roll band is pounding the rock. They're probably wearing the same clothes they had on yesterday, and reminiscing about last night's gig. Inspired by a guitar lick that cuts to the bone or a melody that lingers on refrain, this band is following a path forged by countless other musicians who've lived and died in dive bars or 'made it' with their posters taped to bedroom walls. What makes this band of brothers any different? This band is The Artisanals.
Johnny Delaware
Clay Houle
Eric Mixon
Nick Recio
Ian Klin