Nächstes Konzert:
TRAVERS BROTHERSHIP [USA]
Do., 24.01.19 | 20.30h | 10€
Happy Billard * Kurt-A.-Körber-Chaussee 73 *21033 Hamburg Bergedorf 21033 HH-Bergedorf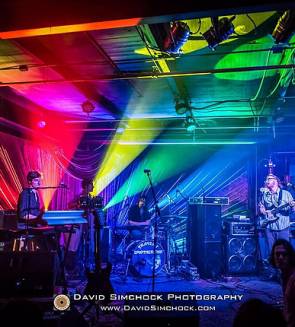 TRAVERS BROTHERSHIP [USA]
Ist eine Band die gefühlvolle Magie und Herz besitzt, was man nicht bei vielen jungen Bands findet. Es ist wirkliche Kunst. Danny Harlen Mote, die Zwillingsbrüder Eric und Kyle Travers, machen schon seitdem sie 13 waren zusammen Musik. In 2012 starteten sie ihr aktuelles Projekt, Travers Brothership, ein Alternative, Soul, und Funk-Ensemble beheimatet in Asheville, Nord Karolina. Man kann mit Sicherheit sagen, das sich The Brothership von den meisten Acts abheben, die heute die US Charts erklimmen. Warum stechen sie so aus der Masse hervor? Sie achten darauf , dass jedes Konzert einzigartig und unvergesslich wird. Verwendet man die unerreichte Live-Energie und die hervorragenden Texte, so entsteht eine Liveatmosphäre, die die Zuschauer in eine Gemeinschaft verschmelzen lässt. Die beste Beschreibung eines The Brothership Konzertes ist die einer Block-Party, und das ist eine Party die du nicht vermissen möchtest.
Nach ihrem Erfolg mit der EP "I Don't Mind" tourte die Band in 2013 quer durch die USA und bespielte seit dem 400+ Konzerte. Die Band teilte sich die Bühne mit vielen wie: Charles Bradley, Taj Mahal, String Cheese Incident, Blues Traveler, um nur einige zu nennen. Nach zwei nationalen Tourneen tat sich die Band mit dem Produzenten Juan Covaz zusammen, um ihr erstes Album aufzunehmen, "A Way To Survive". Das Album wurde 2016 veröffentlicht. Nach dem Erfolg ihres ersten Albums wurde die Band zur "Best Alternative Band of 2016" gewählt.
http://www.traversbrothership.com/
Tickets: https://www.tk-schumacher.de/events/club-am-donnerstag/club-am-donnerstag
Video