The Northern Lies [NOR] fällt aus !
fällt aus wg. Krankheit
Mo., 14.03.16 | 20.30h |
Happy Billard * Kurt-A.-Körber-Chaussee 73 * 21033 HH-Bergedorf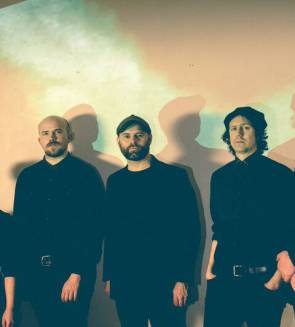 Aller "guten" Dinge sind drei ! na ja , gut nun nicht gerade! Leider müssen wir nochmals ein Konzert wegen Krankheit absagen. Die Band Northern Lies hat Ihre Tour gecanceled !!
sorry
The Northern Lies kommen aus der norwegischen Stadt Tromsø, die jenseits des Polarkreises liegt. Der nordischen Kälte trotzt die Band mit warmem, fröhlichem Folk-Rock-Sound.

Sänger und Gitarrist Henry Johnsen, Sängerin und Pianistin Anne Nymo Trulsen, sowie Gitarrist Håvard Stangnes haben sich ausgelassenen Country-Balladen und Folk-Pop Songs verschrieben.

Die Stimmen von Tulsen und Johnsen verbinden sich in schönen Harmonien zu einem Sound zwischen der raffinierten Eleganz einer Joan Baez' und der Melancholie eines Townes Van Zandt, während Stangnes weinende Pedal-Steel Gitarre dem Herzschmerz und der Poesie der Songs zusätzlichen Ausdruck verleiht.