The Broadcast [USA]
Do., 23.08.18 | 20.30h |
Happy Billard * Kurt-A.-Körber-Chaussee 73 *21033 Hamburg Bergedorf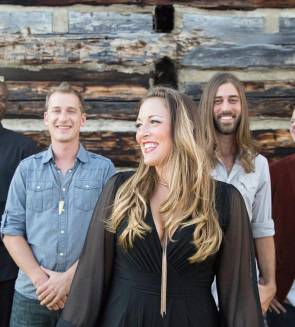 The Broadcast
"Vom Publikum als modernes "Grace Slick trifft Led Zeppelin" beschrieben, hat sich Asheville NC's The Broadcast schnell selbst ins Rampenlicht angetrieben, und zwar mit ihrem unabhängig veröffentlichen Debutalbum "Dodge the Arrow", das bis jetzt fast 10.000 Mal verkauft wurde.
Die Band hat sogar eine noch bessere Zukunft vor sich, da sie sich darauf vorbereiten, ihr zweites Album "From the Horizon" im März 2016 zu veröffentlichen. Dieses Album ist mit Crossover-Potential geladen und findet die Band tief eingetaucht im Bereich des Americana, wobei sie ihren Sound fest im traditionellen Rock'n'Roll verwurzelt haben, den ihre Fans so lieben.
Angeführt vom weiblichen Kraftwerk Caitlin Krisko geht The Broadcast neue Wege im ganzen Land mit ihrer ansteckenden Energie und ihrem authentischen Hang zum Rock'n'Roll. Dieses dynamische Ensemble ist für ihre explosiven Live-Auftritte bekannt."