Stacie Collins & Band (USA)
Do., 11.10.12 | 20.30h |
Happy Billard - Kurt-A.-Körber-Chaussee 73, Hof hinten 1. Stock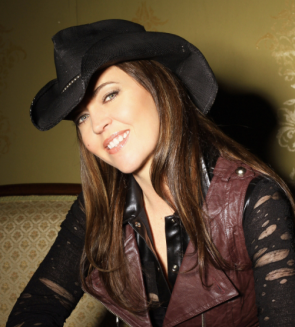 Stacie Collins ist bereits eine echte Hausnummer in den Staaten, wenn es um satten Roots Rock mit Southern Boogie, Blues und etwas Country geht, sollte sie auch die Rock'n Roll-Herzen hier bei uns im Sturm erobern! Von klein auf hatte Stacie den Wunsch, Sängerin zu werden, doch erst als sie ihren späteren Ehe-mann, den Profimusiker Al Collins (aktueller Bassist bei Jason & The Scorchers), traf, nahm so etwas wie eine richtige Musikerlaufbahn Gestalt an. Nicht wenig hilfreich für den neuen, rough & rowdy-rockigen Sound war dabei die Verbindung zu einem der heißesten Gitarristen/Produzenten der Stadt, Dan Baird (Georgia Satellites).
Baird, Hodges und sogar noch ein dritter Gitarrist, Eric "EBO" Borash (Radney Foster, Jack Ingram) stehen hier für den speziell rockenden Saitensound, alle drei sind Meister auf ihren Instrumenten, wobei Borash zusätzlich die Einsätze an Lap Steel und Slide Guitar erhält, Dan Baird auch mal Bass spielt, wenn Al Collins zwischendurch zur Gitarre wechselt. Collins und Drummer Jimmy Lester (Webb Wilder, Los Straitjackets, Billy Joe Shaver) komplettieren das Basis-Lineup, der erfahrene Studiokeyboarder Michael Webb (Brooklyn Cowboys, Mark Germino & The Sluggers, Allison Moorer) ergänzt die Arrangements manchmal um ein paar Piano-, Orgel- oder Akkordionparts, die Singer/Songwriter-Kollegin Jonelle Mosser singt Background Vocals, Baird persönlich hat die Sessions produziert. Da weiß man dann, wie das Ergebnis klingt: laut, riffig, rockig, bad-ass Boogie!
Und Stacie Collins? Singt, schreit, gospelt sich die Seele aus dem Leib, pustet auf mehr als der Hälfte der Stücke in ihre Blues Harp, dass es noch weit über den Mississippi hinaus schallt und so manchen Studiocrack vom Fach alt aussehen lässt, hat alle 12 Tracks ihres neuen Albums "sometimes ya gotta" zusammen mit ihrem Mann und zum Teil mit Co-Autoren wie Tommy Womack, Warner E.Hodges und Charlie Moore komponiert.