The Mentulls [GB] abgesagt!
cancelled !
Do., 13.10.22 | 20.00h |
Happy Billard * Kurt-A.-Körber-Chaussee 73* 21033 HH-Bergedorf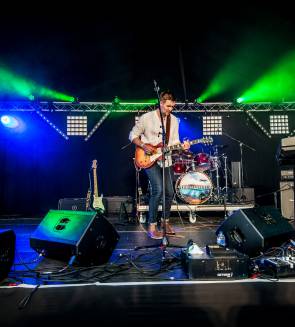 Liebe Cad Freunde
Die Band hat die Show wegen "unvorhersehbarer Umstände" abgesagt
Schade
THE MENTULLS (GB)
Seit ihrer Gründung durch die Brüder Andrew & Jamie Pipe Ende 2008 hat sich die preisgekrönte britische Rockband The Mentulls eine Nische in der internationalen Rockszene geschaffen.
"Recipe For Change" ist das dritte Album der Mentulls und erscheint am 22. Oktober auf ProgBlues Music. Die erste Single "Easy To Walk Away" wird dann am 27. August veröffentlicht. Das Album folgt dem von der Kritik gefeierten Reflections aus dem Jahr 2015 [gemastert vom legendären Ingenieur Ray Staff in den AIR Studios von George Martin]. Es ist das erste mit dem Sänger und Multiinstrumentalisten David Neil Crabtree neben den Gründungsmitgliedern und Brüdern Andrew und Jamie Pipe, die Gitarre bzw. Keyboard spielen. Davids eigene Arbeit als Singer/Songwriter wird hoch gelobt. Andrew ist nominiert für die British Blues Awards, einer der jüngsten, die zwei Jahre in Folge für den Award nominiert wurden, während Jamie mit einer Vielzahl von Top-Künstlern außerhalb von The Mentulls zusammenarbeitet .
Recipe For Change ist progressiv, aber super eingängig und zugänglich; Ziel ist es, ein musikalisches Gleichgewicht zu schaffen, wie es Künstler wie Genesis, Toto, Peter Gabriel, Journey und Rush in den späten 70ern und frühen 80ern taten. Die Band tourte mit legendären Acts wie Wishbone Ash, Focus und Walter Trout und ist auch auf den großen Festivalbühnen zu Hause und teilt sich die Rechnung mit Bands wie The Stranglers, Feeder, FM und Cats In Space.
Andrew Pipe (vocals, guitar)
Jamie Pipe (Hammond, Rhodes, Wurlitzer, piano)
Nick Coleman (drums, percussion)
Tickets: