David Grissom [USA]
! Mittwoch !
Mi., 29.04.15 | 20.30h |
Happy Billard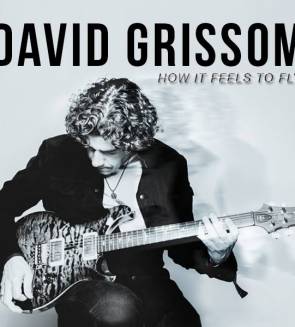 Achtung !
Veranstaltung am Mittwoch !
Was haben Robert Plant, John Mellencamp, Ringo Starr, Robben Ford, Buddy Guy, John Mayall, the Allman Brothers, Joe Ely, Web Wilder, the Dixie Chicks, Bob Dylan und Chris Isaak gemeinsam? Sie alle haben schon mit dem Gitarristen David Grissom gearbeitet. Der nahm seinen Wohnsitz in der Musikstadt Austin im Jahre 1983 und wurde schnell ein Star der pulsierenden lokalen Musikszene, als er für Lucinda Williams und Lou Ann Barton in die Saiten griff. 1985 wurde er Mitglied der Band der texanischen Legende Joe Ely, mit dem er bis 1991 im Studio und auf der Bühne spielte. Danach wechselte Grissom zu John Mellencamp, für den er auf drei Alben seine Gitarre spielte sowie auf unzähligen Tourneen.
Schließlich kehrte er nach Texas zurück und gründete Storyville, eine Band, in der zwei Musiker von Double Trouble mitspielten, die vorher den legendären Stevie Ray Vaughan begleitet hatten. Kürzlich spielte Grissom auf Buddy Guys CD "Living Proof", die mit einem Grammy ausgezeichnet wurde. Des Weiteren brachte er ein Gitarrenlehrbuch heraus. Und als Robert Plant nach Austin kam, rief dieser Grissom an, um mit ihm eine Band zu gründen. Im Jahre 2007 stellte die Firma Paul Reed Smith Guitars das Modell DGT vor, welches Grissom nach 25 Jahren Zusammenarbeit entwickelt hat. Mit Spezialisten wie Doug Sewell und der Firma PRS arbeite er daran, neue Gitarrenverstärker zu entwerfen.
"Way Down Deep" ist David Grissoms letztes Solowerk. Darauf wird er begleitet von J.J.Johnson (John Mayer, Derek Trucks) und Chris Maresh (Eric Johnson, Bonnie Raitt). Die Musik demonstriert eindrucksvoll die Stärken dieses Gitarristen. Auf der CD findet der Zuhörer Instrumentals und Gesangsnummern mit einer fantastischen Gitarrenarbeit des Künstlers und starken Songtexten aus seiner Feder. David Grissom kommt im Frühjahr 2015 auf Tour nach Europa und am 29. April zu uns in den Club am Donnerstag .
(*Stahl Entertainment)

Wir freuen uns drauf !