Driving Dead Girl (BE)
im Schloss!
Do., 26.04.12 | 20.30h |
Bergedorfer Schloss Innenhof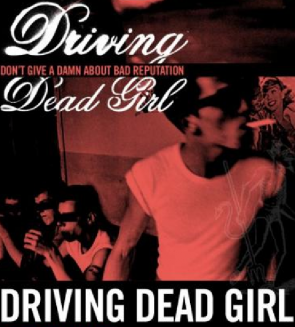 Ein Jahr nach der Veröffentlichung ihres zweiten Albums "Do not give a damn about bad reputation" und diversen Auftritten auf Festivals, einer Europatour und als Support band für
The Black Keys, Black Rebel Motorcycle Club, The Black Angels, The Jim Jones Revue oder Triggerfinger spielen die Musiker von Driving Dead Girl auch schnelle Songs von ihrem neuen Garagenrock 'n'roll Album. Sie sagen selber, dass Ihre Musik von Gefühlen, Energie und Schweiß getrieben wird und das hört man auch.
Driving Dead Girl (produziert von Jim Diamond, der Bands wie die White Stripes, Dirtbombs oder The Fleshtones unterstützt hat) liefern nicht nur rockige singles wie «Don't wanna talk about the girl anymore«, «Elvis is dead» oder «Black sweet fire» mit einer Mischung aus verrückten Texten, Guitarrenpassagen und eingängigen Melodien ab, sondern begeistern ihr Publikum in ganz Europa mit ihrem rockigen Sound.