Nächstes Konzert:
Hannah Wicklund & The Steppin Stones [USA]
Thu, 26.09.19 | 20.30h | 12€
Happy Billard * Kurt-A.-Körber-Chaussee 73 *21033 Hamburg Bergedorf 21033 HH-Bergedorf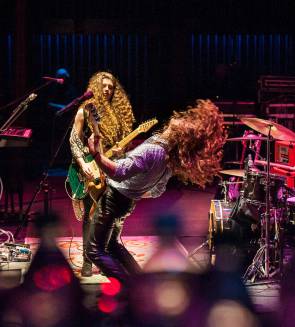 2017 waren wir so begeistert , das wir sie ünbedingt wieder auf unsere Bühne sehen wollten
Nun ist es soweit ! Sie wird im August in Barcelona mit Joe Bonnamassa auf der Bühne stehen und im September bei uns
Obwohl noch sehr jung, hat sie mit ihrem Power-Trio, The Steppin Stones, bereits fast zehn Jahre des unermüdlichen Tourens kreuz und quer durch die USA hinter sich. Dass sie sich dabei einen exzellenten Ruf erspielt hat, können wir Euch an dieser Stelle glaubhaft versichern. Man sieht in ihr auch eine junge Susan Tedeschi, die voll unter Starkstrom steht und sie brennt darauf, zu uns nach Europa zu kommen und uns von Oktober bis November livehaftig davon zu überzeugen.
https://de-de.facebook.com/thesteppinstones/
https://www.hannahwicklund.com/welcome
Ticket Reservierung unter : info[at]clubamdonnerstag.com oder

https://www.tk-schumacher.de/events/club-am-donnerstag/club-am-donnerstag
Video